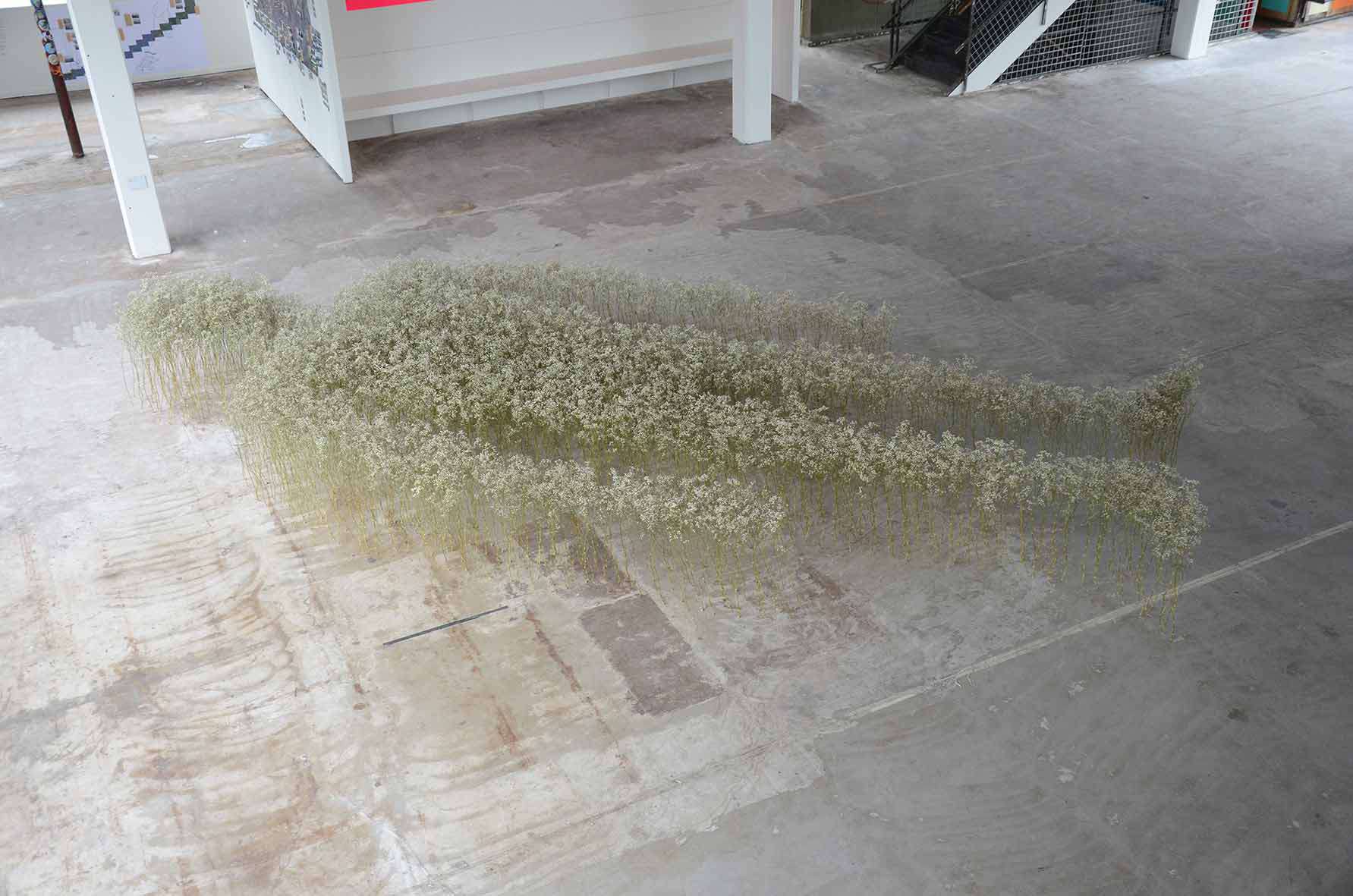 Loop (Gypsophila, glue), 2016 720x280x92 cm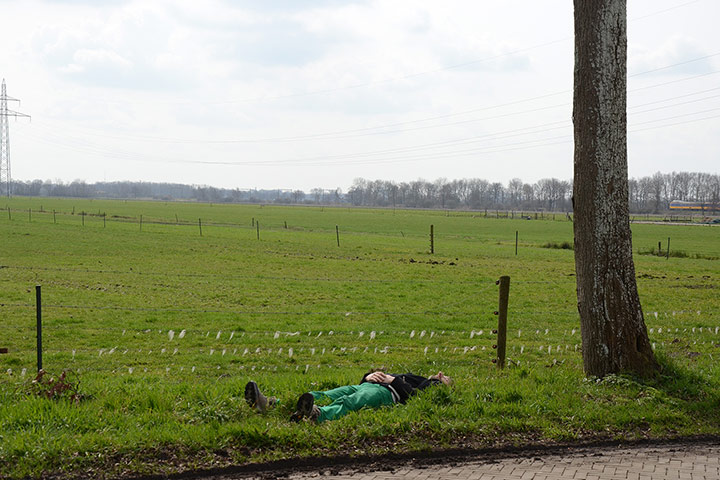 Loop
Prior to the Drenthe Biennial "Into Nature" I made three walking tours during which I traveled through the Dutch province of Drenthe for a total of 20 days.
During the walking tours I made a series of self-portraits, lying on my back in the ever-changing landscape of Drenthe. I shared the photos on social media, in regional newspapers and television.
These photographs were not shown in the exhibition at the Biennale, but they did create an expectation among visitors. I installed a horizontal human form of dried gypsophila, glued to the floor on the spot.
The title Loop refers tot he Dutch translation 'walk', but also to the English meaning as a process the end of which is connected to the beginning.
André Pielage | Singel 116, 3112 GT Schiedam | 06 - 13 95 80 75