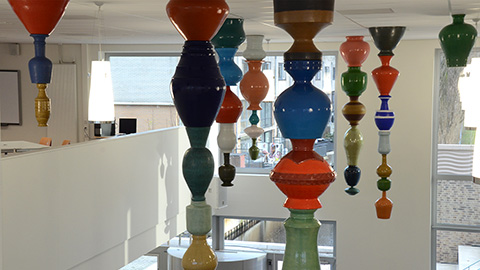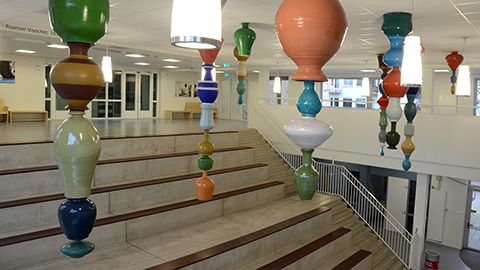 Earth work
The Hague VMBO School Roemer Visscher College trains students in engineering, hospitality and provides the opportunity to orientate wide employment. It is eminently practical training, where "the hands of our society" are prepared for a future career.
The school has a broad cultural background. Different ethnicities from different generations meet here.
The multitude of different backgrounds is combined in an image with a distinct craft, which is known all over the world. Vases and jars from different cultures are in a large variety of colors and dimensions connected, creating stalactites from the high ceiling of the entrance hall.
André Pielage | Stadhoudersweg 49A, 3038 EE Rotterdam | 06 - 13 95 80 75